Internet Marketing
Comments Off

on Internet Marketing
The best thing about Internet marketing is that it does not require you to make a heavy investment, because making online company profiles on social networking sites is absolutely free. Having your business on social networking sites is an easy and simplest way to communicate and share your products with the customers.
Internet marketing basically means promoting a company or a website on different networking sites and popular media channels such as Twitter, LinkedIn, Facebook, Blogger etc. Promoting websites of businesses through social media marketing pricing ensure increased traffic, thereby resulting in a very good amount of profits.
If you are interested in internet marketing & affordable web design for your products then Aadhaar Softwares is a best choice for you because we are very innovative and comes with the best Internet marketing Strategy in Bhopal.
Advantages of Internet marketing: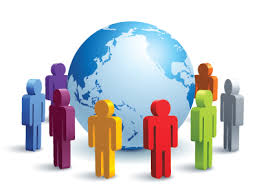 Expand your brand presence
Increase your visibility in Search
Transform visitors into loyal customers